What we offer
Thorough research, comprehensive planning, financial arrangements with lenders, the newest leasing strategies, representation with architects and even permits from the City Council!
Bittner Commercial Advisors has developed a 5 step system, Bittner Easy Invest™, offering you a simplified, efficient way to increase your wealth through Commercial Real Estate acquistions. Our full service solutions support you from start to finish-initially in the identification of ideal properties, then through acquisition, and finally with management.
A few words about us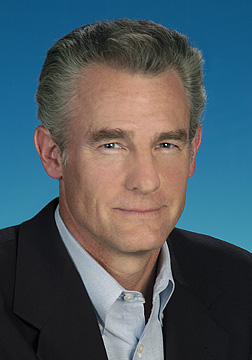 Are you looking for hassle-free Colorado Commercial Real Estate Investing?
Look no further - Bittner Commercial Advisors offers an easy method to incorporate Colorado Commercial Real Estate in your investment portfolio!
For over twenty years, Boulder investors have relied on the Bittner family for their investments. Our customer focused approach has earned us repeat business with clients for generations. When you work with us you will see that we combine old fashioned integrity with the newest technology to provide superior service and terrific results.
Our Bittner Easy Invest™ system streamlines your experience- we do all the foot work for you!
We treat your investments like our own.

Michael Bittner, President of Bittner Commercial Advisors, is a Colorado Commercial Real Estate Investment specialist, who provides worry free investing, leasing, acquisitions and managing services for an elite group of clients. He has earned an outstanding reputation as an investment partner to some of Colorado's most successful Commercial Real Estate companies. Michael's professional experience of over twenty years of transactions in the Denver-Boulder Commercial Real Estate markets affords clients an easy way to invest and hold Commercial Real Estate as a intelligent addition to their investment portfolio. Michael leads his team of advisors at Bittner Commercial Advisors (BCA) to operate with flexibility and the highest standard of integrity possible.
Steve Tebo, owner of Tebo Development company states, "I would not hesitate to recommend Bittner Commercial Advisors to anyone that is looking for a commercial real estate broker that is knowledgeable, ethical, and professional to help guide them in their investments." BCA has the integrity and determination to support their clients and their communities.

More than ever, communities need professionals with a thorough understanding of the ethical way to conduct business. This includes giving back. BCA has a strong influence in both Denver and Boulder through participation in Denver Board of Realtors, Denver and Boulder Chambers, the Denver Metro Commercial Realtors, Downtown Boulder Inc. member, Young Life Leader and Director, YMCA boards, the First Presbyterian Church, and the University of Colorado. BCA is committed to the prosperity of these non-profits and the communities that they serve.

Experience the difference that working with seasoned professionals can make for your Commercial Real Estate investment future. Call 303-442-6565 today!
.

Mari Tierney interviewed Michael Bittner to learn about his unique style of Colorado Commercial Real Estate investing. To view some of this interview, click below.
Join us to create successful Colorado investments!
| | |
| --- | --- |
| | Interview with Michael Bittner, president of Bittner Commercial Advisors about how he works with his elite Colorado Commercial Real Estate Investment customers. |
| | |
| --- | --- |
| | Michael Bittner explains his 5 step investment system to invest in Colorado Commercial Real Estate. |
| | |
| --- | --- |
| | Colorado Commercial Real Estate Investment opportunities in Colorado explained by Michael Bittner, president of BCA. |
| | |
| --- | --- |
| | Michael Bittner talks about how he works with the tenant to make Colorado Commercial Real Estate Investments work. |
.